So far, all they've really added to Internet Explorer is an advanced tabular system that does beat Firefox and Opera and support for loading plugins that give the level of control Firefox will so there might be a few that change back over time, depending on how friendly Microsoft makes the plugin API. They've added alot of user friendly search features like a reference search to go through online books and what not built in, to futher the Microsoft search engine business. They've also got a discussion type system that might catch on quite well if they can support it's expansion but it allows you to toggle a discussion window that anyone can post comments to for the particular page so it could allow for some severe spam/warez/whatever function. I seriously doubt that will be on there longer than the beta though since it's a bit on the buggy side. Also a neat send page to feature that does a better job of saving what your sending so the other person actually still gets it, even with POST data. It won't allow any focus change from the current page either which could be a blessing or a pain in teh neck~ depending on what sites you visit do. The best thing they did was use a different verison of the default font display to make text more crisp.
All in all, not as much of an improvement in the front-end but maybe the gold is in the core...but I wouldn't count on it.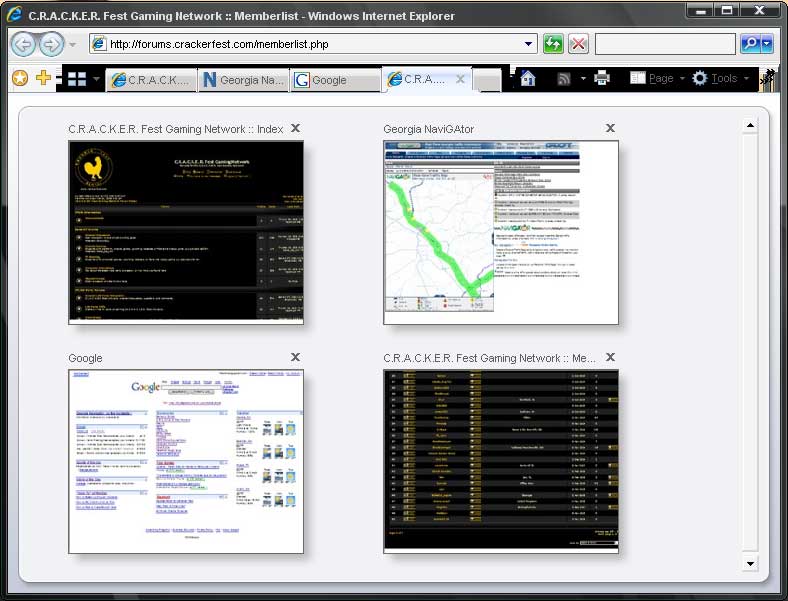 I had been doing some werid stuff with transparency settings on it too so the buttons and what not are a bit messed up in this capture.